The 2023 SIGCSE Technical Symposium is being held in the South Building of the Metro Toronto Convention Centre. It is a beautiful building that is well suited to the SIGCSE Technical Symposium, but it does have an unusual numbering scheme: The higher the floor number, the lower the level. Registration will be on level 600. SIGCSE TS sessions will be below registration on the 700 and 800 levels.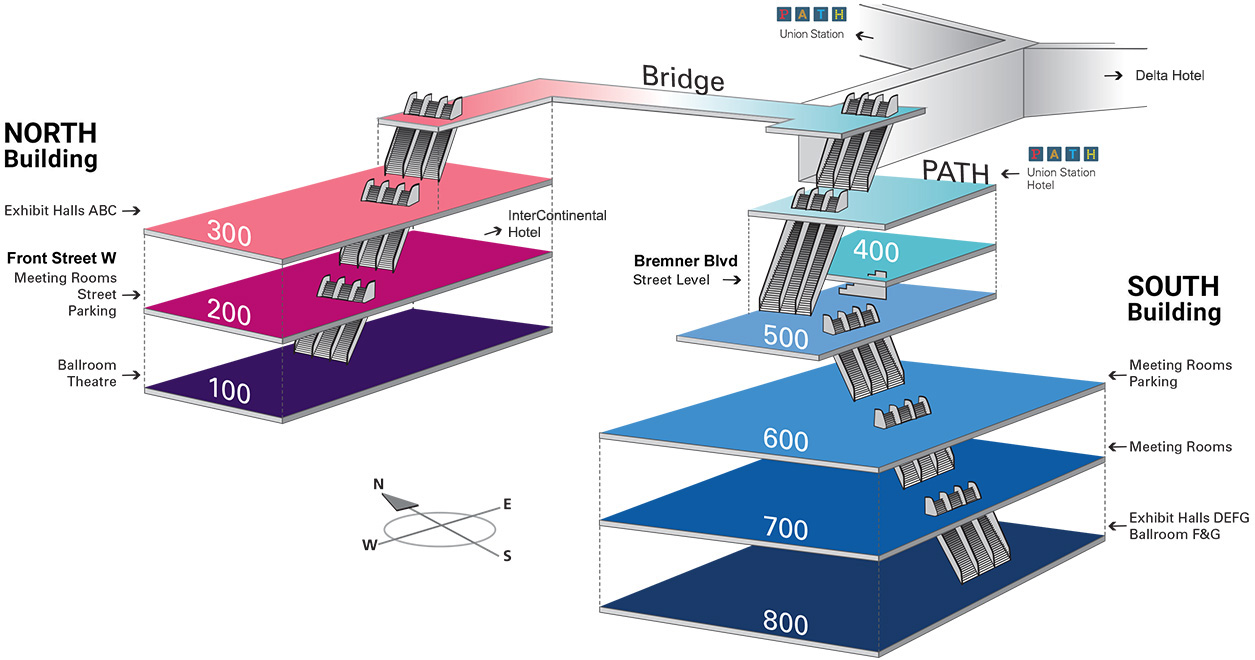 The level you enter on will vary, depending on your origin:
Street Level - Level 500
Delta hotel, Union Station, or another location along the PATH - One level above level 400
MTCC North building, including the Intercontinental - Two levels above level 400
From your entry point, you should take the escalators down to Level 600 to register. Elevators are also available and marked on the maps.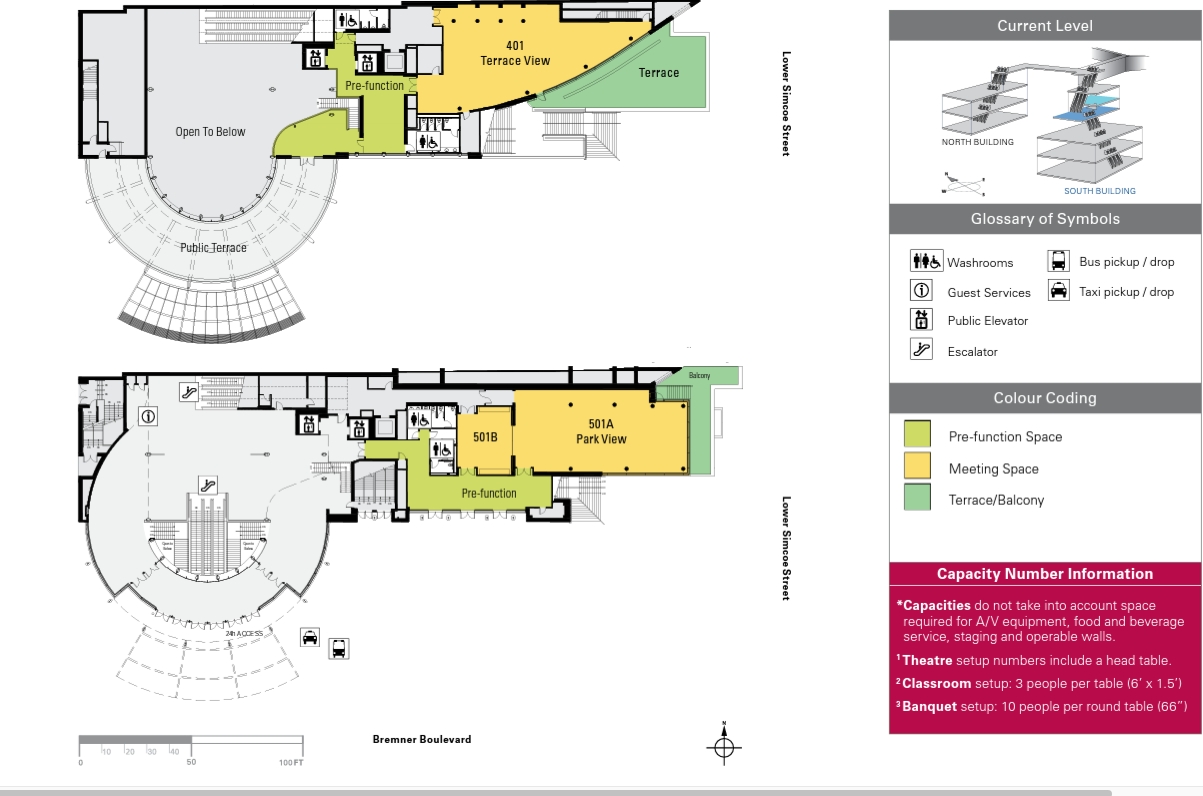 SIGCSE TS 2023 will only use the Registration Area on level 600. None of the meeting rooms on this level are being used by the Technical Symposium. Registration is visible when exiting the elevator or escalator!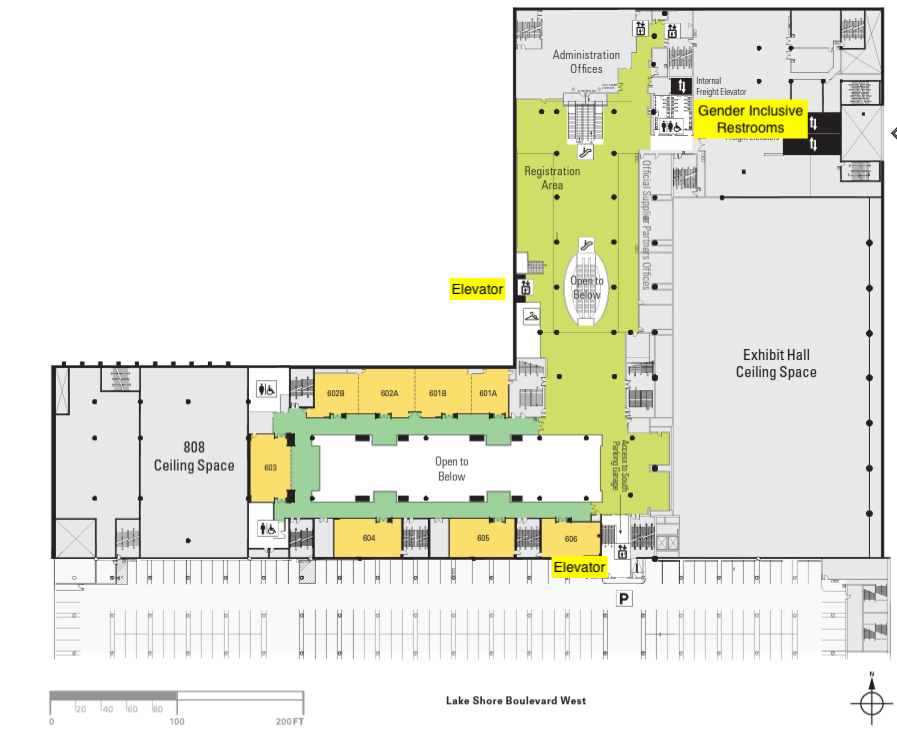 SIGCSE TS 2023 will use all of level 700. The hybrid sessions are on this floor (718A, 718B, and 716), the Nursing Room is in 702, the Student Volunteer Office is in 707, and the SIGCSE Board will be holding their office hours in 704. The Thursday night reception will take place in the Pre-Function Space on this level too. Please take a look at the SIGCSE Program for hours and additional details.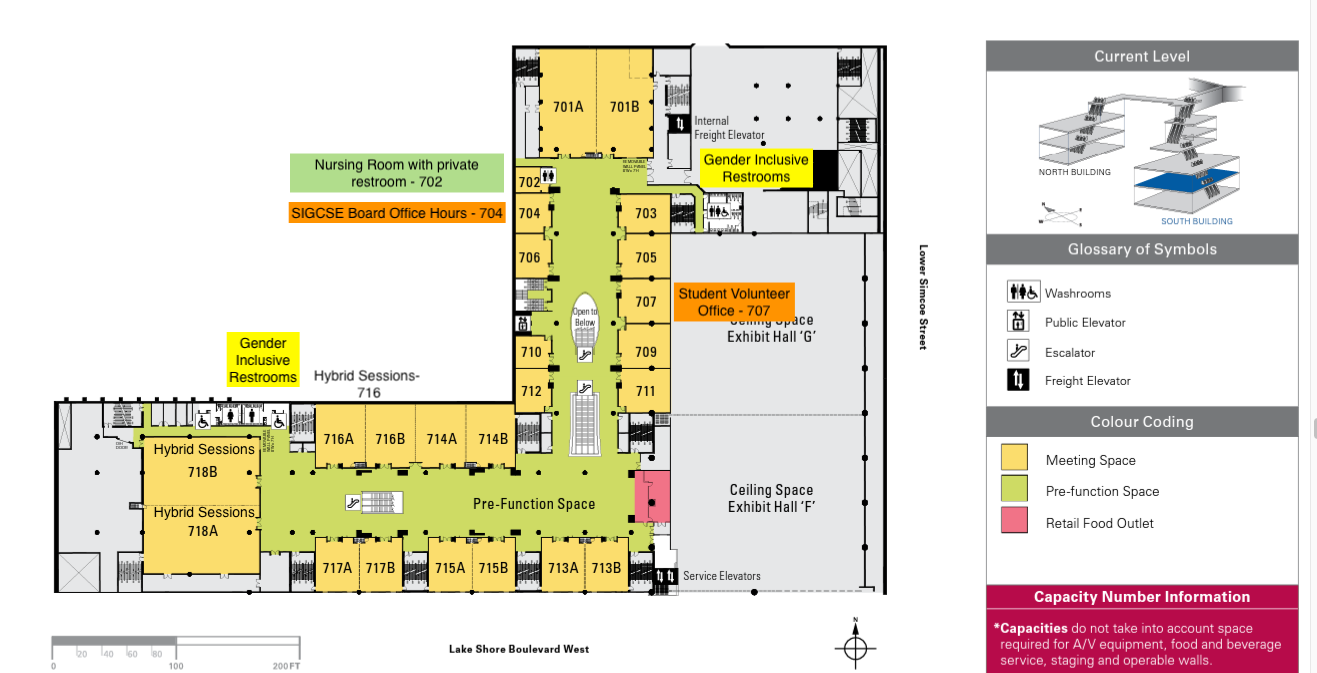 A Quiet Room has been introduced at this year's Technical Symposium. It is room 810 and is available for anyone that would like to get away from the busyness of the conference. The Ballroom (Exhibit Hall F) where the plenary sessions will be held is on this level, as is the Exhibitor space (Exhibit Hall G). Each of these is noted on the map below.