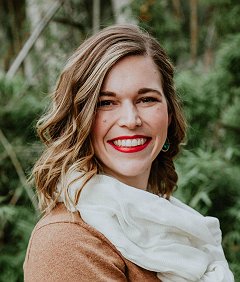 Registered user since Tue 25 Oct 2022
Bio:
Dr. Annie M. Wofford (she/her/hers) is an Assistant Professor in the Higher Education program in the Department of Educational Leadership and Policy Studies. Broadly, her research focuses on understanding and disrupting the structural disparities that typify students' pathways to and through graduate education, with a specific focus on how to create more equitable structures of support (e.g., mentoring networks) in computing and other STEM fields.
Dr. Wofford's current research projects focus on (in)equity within the pathways to and through graduate school in computing-related fields, using critical quantitative and qualitative methods to address related questions in this area. She has received funding from the Inclusive Graduate Education Network to engage in a research-practice partnership about graduate students' equity-minded mentoring practices and serves as a workshop facilitator for the Equity in Graduate Education consortium.
Her independent and collaborative research has been published in many well-regarded journals, including top-tier higher education outlets (e.g., The Journal of Higher Education, The Review of Higher Education, Higher Education, Research in Higher Education) as well as outlets that cater toward audiences with STEM practitioners (e.g., Computer Science Education, Journal of Women and Minorities in Science and Engineering).
Affiliation:
Florida State University
Contributions