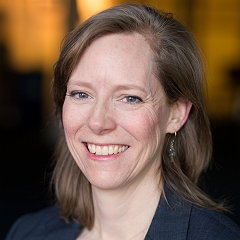 Registered user since Wed 1 Feb 2023
Bio:
Dr. Cheri Fancsali is Deputy Director at the Research Alliance for New York City Schools, where she provides leadership for strategic planning and organizational development. She advances the Research Alliance's mission by building effective collaborations with the New York City Department of Education, other local stakeholders, and education researchers across the country. She also manages the development, design and execution of a variety of important studies, including our evaluation of NYC's Computer Science for All initiative. Dr. Fancsali has over three decades of experience in research and evaluations of school- and community-based educational programs that target underserved youth, with a strong focus on teacher effectiveness and professional development, school reform initiatives, STEM, computer science education, afterschool programs, and socio-emotional learning.
Before beginning her career in education research, Dr. Fancsali was an early childhood and special education teacher in New York City. She has also taught graduate level courses in evaluation at Teachers College, Columbia University.
Dr. Fancsali holds a Ph.D. in Sociology and Education from Columbia University, as well as an M.S. in Education Policy from Teachers College, Columbia University, and a B.S. in special education from the University of Wisconsin.
Affiliation:
Research Alliance for NYC Schools at NYU
Research interests:
Computer science education, culturally responsive pedagogy, K-12 education, equity
Contributions