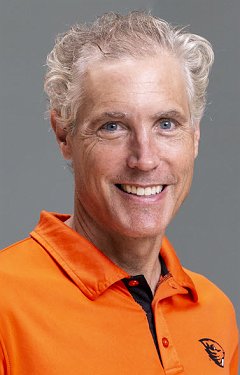 Registered user since Thu 11 Jun 2020
Name:
Christopher Hundhausen
Bio:
Christopher D. Hundhausen is the Director of the Center for Research in Engineering Education Online (CREEdO) in the College of Engineering, Professor of Computer Science in the School of Electrical Engineering and Computer Science, and Associate Head of Online Programs in the School of Electrical Engineering and Computer Science. He arrived at Oregon State University in 2022, after a distinguished 19 year career on the faculty of the School of Electrical Engineering and Computer Science at Washington State University, where he directed the Human-centered Environments for Learning and Programming (HELP) Lab and directed the School of EECS's ABET accreditation efforts.
Hundhausen's research explores innovative technologies and pedagogical approaches to support computing and engineering education, with a focus on the design and evaluation of social learning environments, learning analytics environments, and pedagogical approaches. He has led five multi-institutional research projects funded by the National Science Foundation involving thousands of undergraduate computing and engineering students and over a hundred computing and engineering faculty across the U.S. Hundhausen's publication record ranks him as among the top 20 most cited authors in the field of computing education research. He was editor-in-chief of ACM Transactions in Computing Education from 2015 through 2021. He is presently completing an advanced undergraduate textbook on full stack web development to be published by Morgan Kaufmann in 2023.
Affiliation:
Oregon State University, USA
Research interests:
computing education, collaborative software engineering, data and learning analytics, social and collaborative learning
Contributions