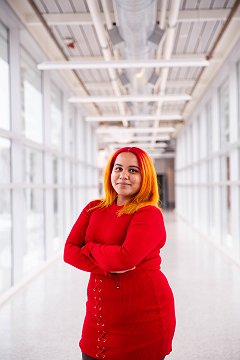 Registered user since Wed 4 Jan 2023
Bio:
Graduate from the University of Houston - Downtown (UHD), with a B.S. in Computer Science, along with two minors, one in Math, the other in Art. After graduating, I worked as a Business Intelligence Analyst for 4+ years, where I researched solutions, visually communicated data, and collaborated with several stakeholders across departments.
After some time as an Analyst, I decided to make a career transition into User Experience (UX). To assist with that transition, I perused a Master's in Human Computer Interactions at Iowa State University. I now work in the Energy field at an innovation lab as a UX Researcher.
Affiliation:
Iowa State University
Contributions