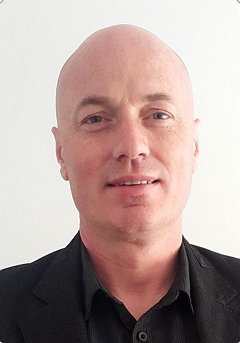 Registered user since Tue 15 Nov 2022
Bio:
Piotr Milczarski is conducting R&D in the field of image processing, deep learning, artificial intelligence, machine learning, and cybersecurity as well as the implementation of the research in mobile applications and systems.
Piotr is tutoring classes in the field of AI applications in mobile systems, mobile applications, computer networks, IT project management, etc.
Currently, Piotr is the contractor in the project NCBiR Things are for People Agreement No. 0106 / 2020-00 p.t. "Friendly City. Support for the independence of visually impaired people in the use of the public transport network in Łódź, including the application regarding location information and monuments of local architecture ".
Piotr has been awarded with several certificates : IBM Certified System Administrator - AIX 7, Cisco CCNA, Cisco CCNP, Cisco Excelence Award, Adobe Flex, Java, Python etc..
2022 - present day Lodz University of Technology, Faculty of Technical Physics, Information Technology and Applied Mathematics Institute of Information Technology
2022 - present day University of Lodz, Faculty of Mathematics and Computer Science
2009 - 2022 University of Lodz, Faculty of Physics and Applied Informatics Legal Main Contact Cisco Academy and Cisco Administrator Head of Postgraduate studies "Academy of Network Technologies" Head of Mobile Systems Lab
2001-2010 Academy of Humanities and Economics 2008-03.2010 – Institute of Distance Learning, Deputy Director 2008 -12.2009 – editor of T&IC, 10.2005-03.2008 – Vice Dean (Computer Science) 06.2003-09.2004 - Deputy Dean (responsible for distance learning in Computer Science CV) 12.2003 - 12.2009 - Legal Main Contact Cisco Academy and Cisco Administrator
1999 - present day Arche - owner of the IT company programming, networks Institute of Creative Activity (IPT) Chief of Programming Department
1995-1999 University of Lodz, Faculty of Physics and Applied Informatics, PhD student
Affiliation:
Lodz University of Technology - Institute of Information Technology
Research interests:
Deep Learning, AI, Machine Learning, Cybersecurity, Computer Vision
Contributions