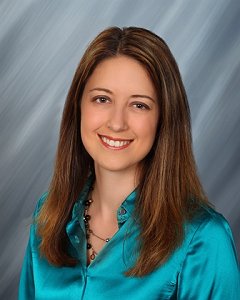 Registered user since Wed 15 Mar 2023
Bio:
Dr. Diesburg joined the Department of Computer Science at the University of Northern Iowa as an Assistant Professor in August of 2013 and became an Associate Professor in 2020. She received both her Ph.D. degree in Computer Science (2012) and M.S. degree in Computer Science with an emphasis in Information Assurance (2008) at Florida State University, and she received her B.S. in Computer Science (2004) from the University of Northern Iowa. Dr. Diesburg was awarded the designation of UNI Center for Educational Transformation Fellow for the years 2015-2017, and she is the overall winner of the 2016 Technology Association of Iowa Women of Innovation Award in the Academic Innovation and Leadership category. Recently, Dr. Diesburg has been involved with an NSF-funded CS for All initiative to train Iowa teachers to prepare and teach high-quality computer science courses to Iowa students.
Her research interests address security and privacy issues in operating systems and on electronic storage, as well as methods to improve and optimize the communication pathways in the operating system between the application and storage layers. She is also interested in using emerging technologies to facilitate classroom learning and ways to engage women and underrepresented minorities in computer science.
Affiliation:
University of Northern Iowa
Research interests:
CS Teacher Prep, Operating Systems, Security
Contributions