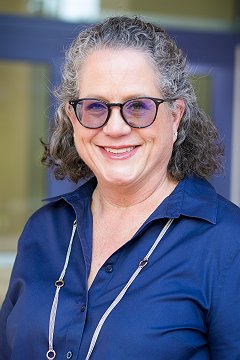 Registered user since Wed 16 Nov 2022
Bio:
Tamara Tate is a Project Scientist at the University of California, Irvine, and Assistant Director of the Digital Learning Lab.
​She leads the Lab's work on Investigating Digital Equity and Achievement (IDEA), partnering with school districts, universities, nonprofit organizations, media and tech developers, and others in iterative development and evaluation of digital and online tools to support teaching and learning. As part of this work, she studies secondary student writing as a member of the IES-funded national WRITE Center and is part of the Elementary Computing for All team.
She received her B.A. in English and her Ph.D. in Education at U.C. Irvine and her J.D. at U.C. Berkeley.
Affiliation:
University of California, Irvine
Contributions