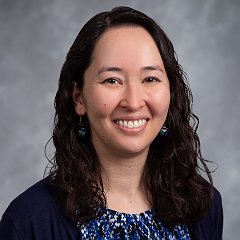 Registered user since Mon 16 Nov 2020
Name:
Kristin Stephens-Martinez
Bio:
Kristin Stephens-Martinez is an Assistant Professor of the Practice at Duke University in the Computer Science Department. Her research lies at the intersection of education and computer science, focusing on data available in large classrooms. Her goal is to find ways to add more students to a class without affecting the learning quality. Beyond her research, Kristin focuses on supporting others in computer science and raising awareness of best teaching practices and issues in computer science education. She writes about teaching on her blog and created The CS-Ed Podcast. On her podcast, she and her guests discuss teaching and equity in computer science.
Affiliation:
Duke University
Research interests:
CSED, education, computer science
Contributions
Show activities from other conferences
Blog Posts